Journal of Vaccines & Immunization
An International Peer-Reviewed Open Access Journal
ISSN 2053-1273


e-alerts for this Journal
The email alerts service allows anyone who registers their email address to be notified via email when new content goes online.
Recommend this journal to your friend or library.
Call For Papers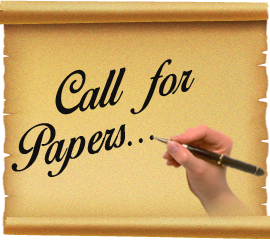 The Journal of Vaccines & Immunization (JVI) is a refereed journal. In order to be acceptable for publication submissions must make a new contribution and the journal will cover all areas of the subject.
JVI would like to invite you to submit articles i.e. original research, case reports, editorial, methodology, news and commentary, rapid communications, review, short reports, letters to the editor. Once accepted for publication, your manuscripts will undergo language editing, copy-editing, typesetting and reference validation in order to provide the highest publication quality possible. We would be pleased to welcome you as one of our authors.
Manuscripts should be submitted electronically through our website:
http://nobleresearch.org/Noble/SubmitManuscript Or as an email attachment to the editorial office at editor.jvi@nobleresearch.org.
Author Benefits
JVI would take utmost care in making your article published without much delay with your kind cooperation within a month or two of initial submission.
Manuscripts are sent out for review electronically, and all correspondence takes place via email.
An efficient and constructive peer-review process within 21 days
A commitment to permanent electronic archiving
Open access option available for authors wishing to make their paper free to view world wide
High production values associated with a leading specialist publisher
Copyright © 2012-2019 NobleResearch Group. All Rights Reserved
Free Subscription
(Fields marked with a * are Required)
An email has been sent to you, please confirm your email address. If you don't receive this email, please check your junk mail folder or contact us at
registration@nobleresearch.org
for further assistance
Please try after Sometime
E-Alert
(Fields marked with a * are Required)
Please try after Sometime
Recommend Journal
(Fields marked with a * are Required)
Your recommendation has been sent to your friend.
Please try after Sometime.